Tweed Mini Dress
An elevated mini dress constructed of high-quality tweed. The fitted silhouette features crystal buttons, puffy shoulders, and front pockets for practicality. The round buttons encircle a flower shape created from marquise crystals and accented with round crystals. This sophisticated tweed dress is also fully lined for comfortable wear.
Tweed Skirt Sets
Timeless skirt sets made up of cropped jackets and high-waisted mini skirts fabricated from thick tweed. Both pieces of the set on top have fringe accents, pockets, and jewel buttons. The jacket has a round neckline and shoulder pads to give a boxy fit. The set on the bottom also has pockets on both pieces, as well as gold buttons with a woven pattern. In addition to shoulder pads, the cropped tweed jacket of this set also has a lapel collar.
Collared Tweed Mini Dress
This little black dress is cut from thick tweed fabric and features a satin statement collar. This button-up mini dress also has gold-rimmed tweed buttons and side pockets and is fully lined for comfort.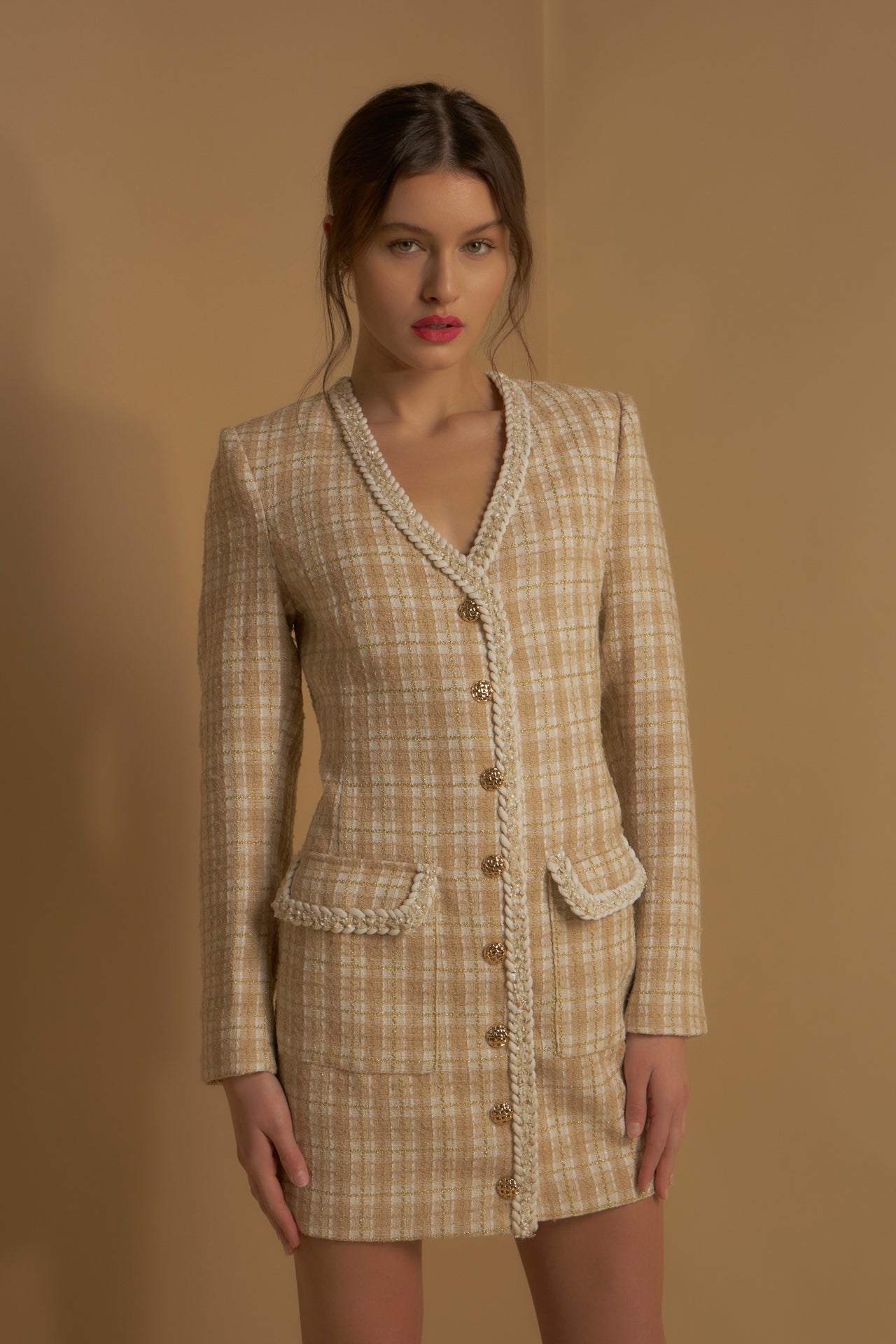 Tweed Mini Dress
This expertly tailored mini dress is made from a high-quality plaid tweed
that is accented with braided trim and gold buttons. This refined dress
also has flap pockets and shoulder pads to add structure. Plus, it's
fully lined.
Knit Mini Dress
This long-sleeve mini dress is made from a stretchy knit fabric and has fringe along the sleeves and sides. This dress also has a low back that's accented with a top strap.