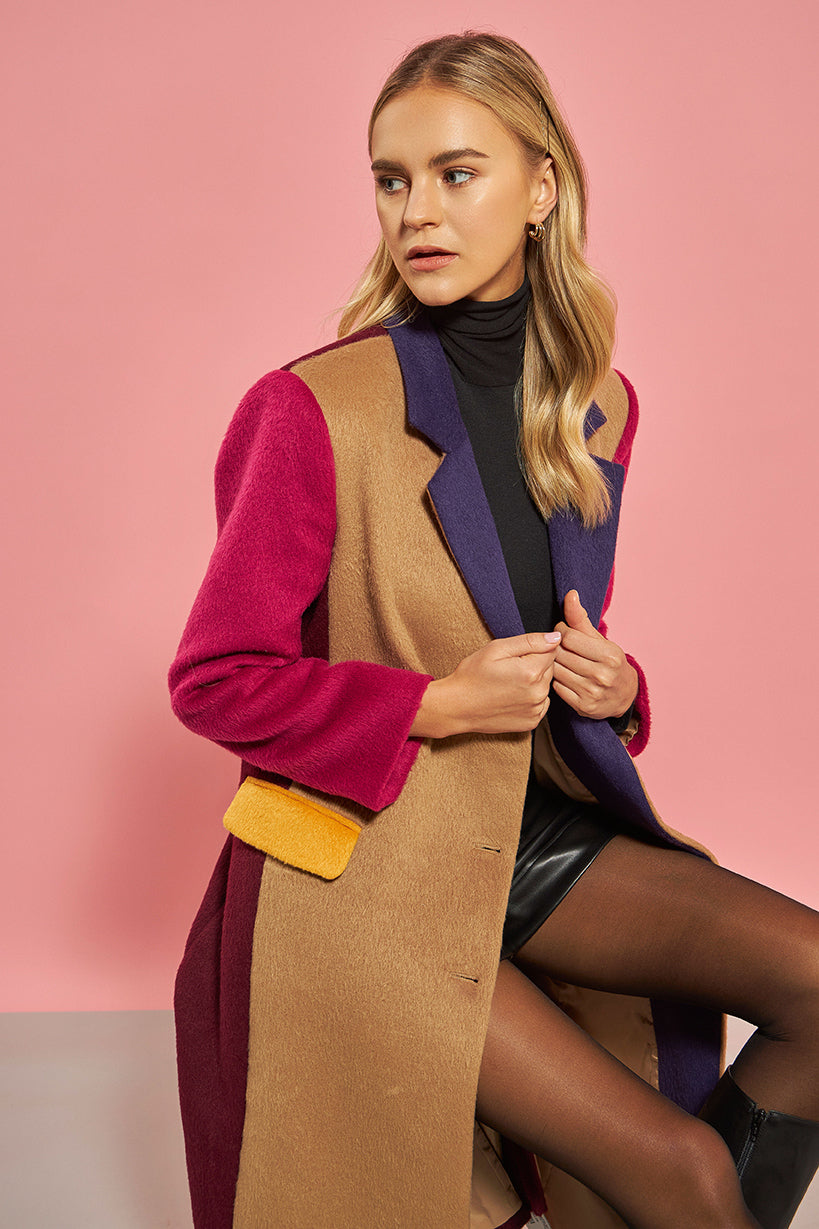 Oversize Color Block Long Coat
This coat is so durable, it'll last you long enough to pass down to your daughter! This
stylish color block coat is made with thick wool fabric and lined with silky satin that'll
keep you warm even during the chilliest days. The color variations mean you can layer
this on top of any outfit, and you'll look put together, classic, and trendy!
Tweed Set
We know how much you love our tweed sets! So, for our premium
collection, we decided to use luxurious tweed fabric and make a unique
three-piece set. You can either style pieces individually or wear them
together for a one-of-a-kind outfit. The best part is that because there's
both a dress and culotte pants in this set, you can wear it all long!
Cropped Textured Houndstooth Jacket
This houndstooth jacket is truly a statement piece. With unique buttons and soft, silky
lining, this jacket will make you feel ready to take on anything as soon as you put it on.
The minimal shoulder pads and refined hems add the perfect amount of sophistication
to this jacket. Constructed with the finest fabrics and tailored to perfection, this jacket
embodies the luxury.
Handmade Pom Pom Cardigan
This pom pom cardigan is sophisticated, yet youthful. Plus, the knit details are impeccable. From the collar and buttons to the pom poms, this
cardigan not only looks stunning, but it also feels extremely soft and luxurious.